If you're looking for an antivirus that goes above and beyond simply protecting your computer from malware, Trojans and scammers, then a full-on internet security suite may be a better choice.
The best internet security suites offer a comprehensive range of protection for your online devices. While basic virus defenses are always the base feature, others that these packages might offer include additional privacy features, extra encryption tools like a VPN, rescue disks, and even password managers. These really are all-singing all-dancing online security downloads for those wanting the best possible protection.
And it's not just desktops and laptops that can benefit from internet security suites as these subscriptions include access to apps for Android and iPhone smartphones. Because they cover multiple devices (usually five or more), you can protect all the gadgets of you and your family on one easy plan – Windows and Macs both included.
While these internet security packages are commonly aimed at domestic consumers, also note services that are specifically aimed at businesses, such as secure cloud  backup and endpoint protection to offer business grade protection. There are also online cyber security courses available to help improve staff awareness.
With the help of this guide and our handpicked selection of the best internet security suites, you'll end up with more than just basic software. Here are the ones we think are currently top of the market.
Top 10 best internet security suites 2021
Bitdefender Total Security is the well-respected security firm's top-of-the-range package and tops the lot when it comes to all-singing all-dancing internet security suites.
Total Security comes positively bristling with features. You get – deep breath – standard antivirus tools plus impressively capable ransomware protection, a firewall, Wi-Fi security advisor, a secure browser (Safepay) for online banking, file shredder, vulnerability scanner (which has been improved for 2021), password manager, email spam filter, parental controls, webcam and microphone defenses, and more besides including a superb web protection module for blocking malicious URLs.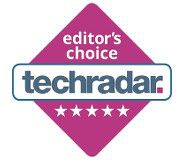 As well as security features, Total Security provides various PC maintenance and optimization tools. These are somewhat useful in themselves, for cleaning out superfluous files and streamlining boot times – but more importantly, Bitdefender's flagship package also covers more than just Windows devices, providing apps for Macs, along with Android and iOS mobiles.
As it's only a bit more expensive than Bitdefender Internet Security – the firm's mid-tier security suite – it's certainly worthwhile upgrading to Total Security if you have multiple devices across various platforms to protect. (You can see what we think of the range in our full Bitdefender review).
There is further good news in that Bitdefender has a minimal impact on system performance, going by independent and our own testing (some rivals do a touch better in this department, but it's not a difference you'll ever notice in real-world use).
Finally, it's worth noting that there's a 30-day trial of this suite, with no payment details needed; you just have to supply an email address. That means you can try out Bitdefender for a full month before committing to buying.
---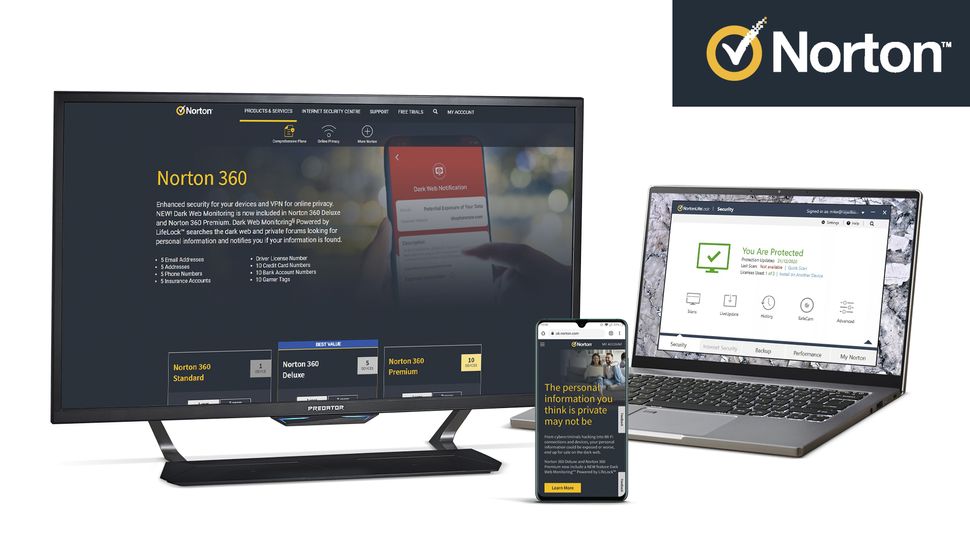 When we evaluated all of NortonLifeLock's security suite options, we picked out Norton 360 Deluxe as the best value all-round choice for anyone who's looking to protect more than a single device – which is likely the majority of folks.
Norton delivers good basic protection – although some of the independent test lab results have been a little mixed – alongside a wealth of features, including webcam protection and dark web monitoring (the latter is for US users only, mind), an impressively smart firewall, plus a system of parental controls.
The parental controls are top-notch, by the way, including in-depth monitoring systems to keep an eye on what your kids are doing online, and even GPS tracking for their mobile devices. Norton's very strong in this department.
There are some truly worthwhile extras included here, too, like a fully integrated Norton VPN (which could be a big money-saver in itself) and 50GB of online backup storage (ditto).
As for negative points, a flaw worth bearing in mind is that Norton 360 Deluxe has more of a drag on system performance than most security suites – though it's not too far removed from average performers, and you likely won't even notice in everyday usage.
Norton 360 Deluxe covers up to five devices (and that means you can use the VPN with those five bits of hardware as well), either Windows or Mac PCs, plus there are mobile apps for Android and iOS. Pricing is highly competitive compared to rivals, so you should definitely consider this Norton package (compare it to the company's other offerings with our guide to choosing your Norton plan) – particularly for family usage given the very thorough parental controls.
---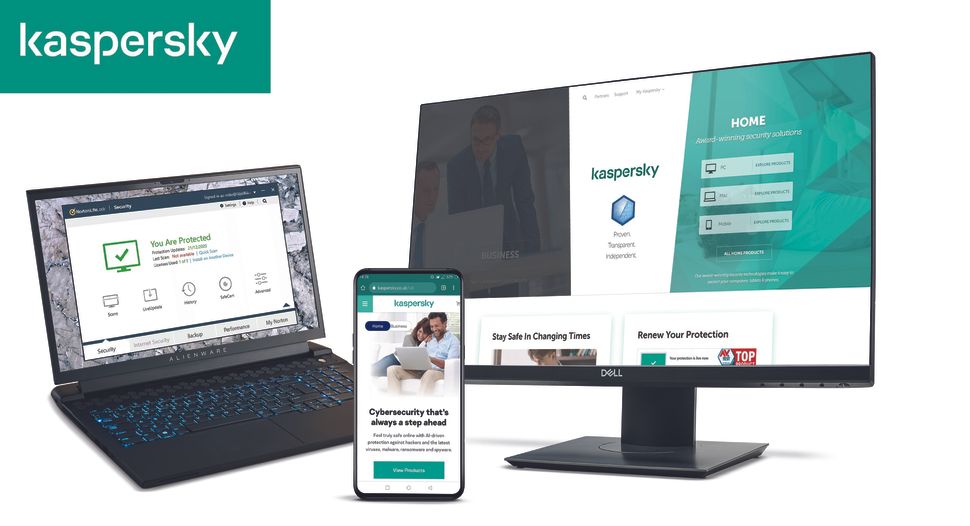 Kaspersky Total Security is another veteran of the security world and, as you might expect, it delivers top-quality defenses plus a very light touch in terms of using hardly any system resources. New for 2021 are performance options to minimize any battery drain for laptop users as well.
One of the issues with the entry-level Kaspersky Anti-Virus package is that it's rather thin on extra features, sticking mostly to the core basics – and what it does deliver in terms of additional bits and pieces is pretty weak.
Which is why it makes good sense to go for Kaspersky Total Security, mainly because it provides far more functionality, and doesn't cost all that much more than Kaspersky Anti-Virus (at least not if you want to protect multiple devices – and sometimes with Kaspersky's deals, both these products can be pitched at around the same price, anyway).
You get plenty more with Total Security, including an intelligent firewall (it doesn't plague you with pop-up messages asking what to do), a secure web browser, protection from webcam hijacking, and a software updater (which is more useful than most such efforts), and a file backup tool, along with a solid password manager, plus the full version of Kaspersky's Safe Kids module.
The latter is an excellent parental controls system with some smart social media monitoring tools. While not all the features are up to this standard – some extras, like the troubleshooting wizards and spam filter, are wobbly around the edges – overall, you're getting a lot for your money here.
---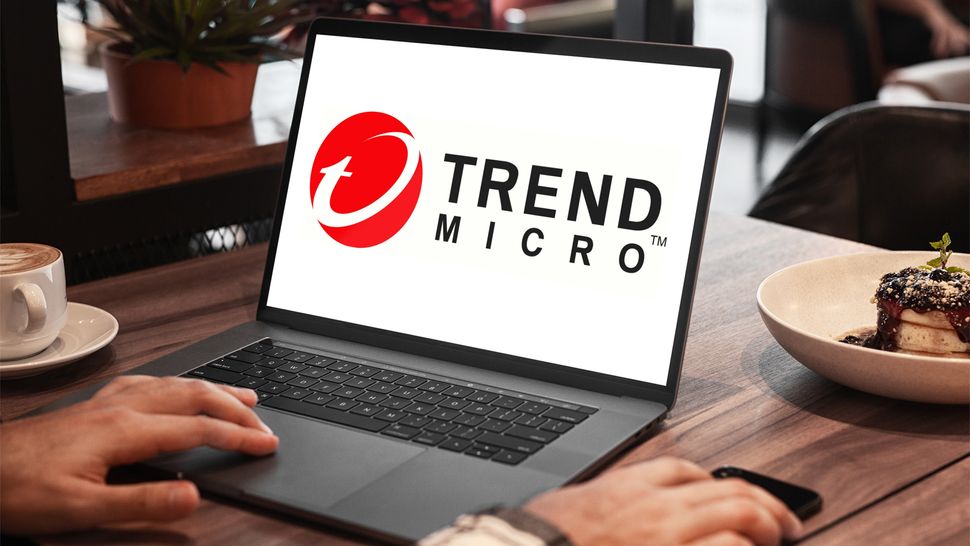 There's a lot to like about Trend Micro's flagship security suite – Trend Micro Maximum Security – not the least of which is its polished and user-friendly interface, backed up by superb virus protection. Trend Micro is highly ranked by the independent testing labs, and it offers sterling multi-layered anti-ransomware defenses, too.
The package also gives you first-class URL filtering for safer web browsing, and this system is smartly configurable. That said, one slight weak point with Trend Micro's offering is that there isn't a huge amount of low-level control – such as virus scan options – so more demanding users may find it lacking here.
Maximum Security provides parental controls, social network protection, and PC maintenance tools, although the latter isn't a strong suit. It also boasts data theft prevention countermeasures, a secure vault for storing sensitive files, and a decent integrated password manager.
Less tech-savvy types will appreciate the ease of use here, which also goes for the capable mobile apps. There's a 30-day trial as well, so you can thoroughly check all this out for yourself before buying.
---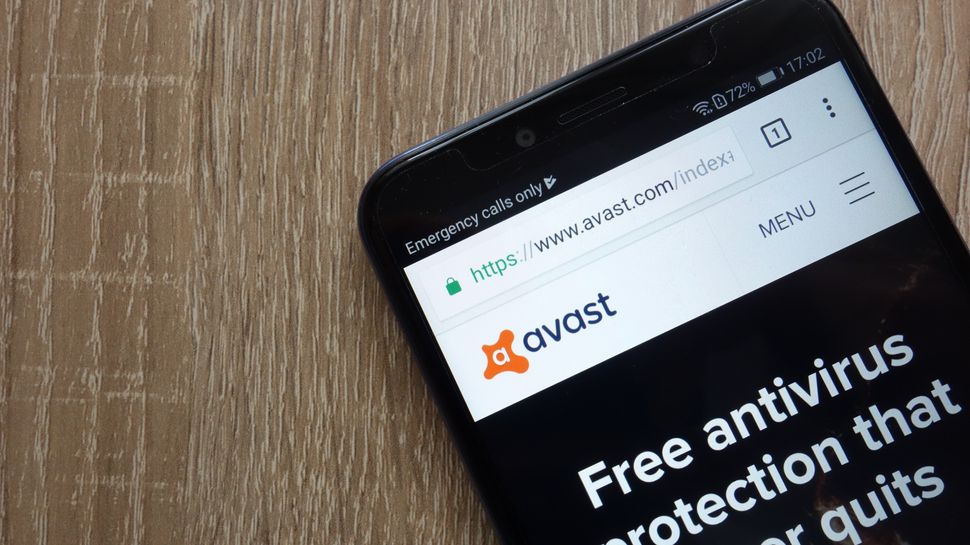 Avast is best known for its excellent free security product, but the firm also provides an impressive all-round security solution in the form of Avast Ultimate. This is another offering which bundles a full VPN, giving you far more protection online than a typical antivirus suite, and making Avast Ultimate a value-packed buy for those who are also thinking of picking up a cheap VPN.
Avast's SecureLine VPN may not compete with the best providers out there, but it delivers a solid enough – and importantly speedy enough – service. Avast Ultimate also sports a decent password manager, a secure browser, and some excellent network protection measures.
This suite has plenty of options for experts to play with in terms of configuration, and has good enough defenses, backed up by a commendable Ransomware Shield for extra protection on that front.
There are some minor irritations here, notably some of Avast's unwelcome attempts to flog its other products in a paid-for suite, and we observed a little system slowdown in our review. But these niggles aside, if you need a VPN as well as regular virus protection, Avast Ultimate is a great choice.
---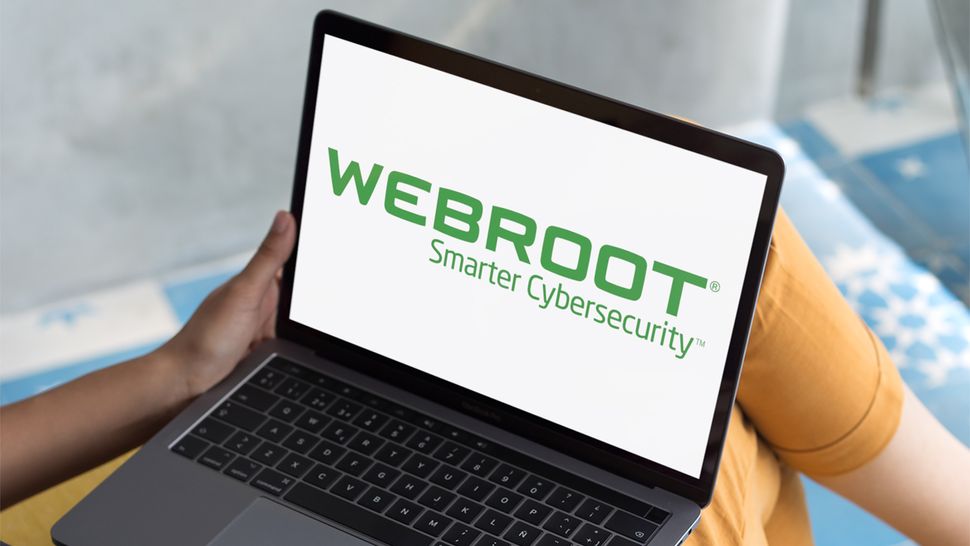 Webroot majors in being incredibly lightweight and fast-performing. Indeed, it has a minuscule memory footprint, and takes up next to no space on your system drive, as the product's virus definitions are all stored in the cloud.
Yet despite this minimal impact on your machine, Webroot Internet Security Plus comes with plenty of features. There's online banking and identity theft protection, ransomware defenses, an accurate anti-phishing system, a smart firewall, plus a password manager (you get a LastPass subscription bundled, basically, so that's great news in terms of the quality on offer here).
Downsides? Well, you might get lightning quick malware scans, but Webroot's engine hasn't been evaluated by the big-name independent testing labs in recent times. That's not necessarily bad, but from what we've seen ourselves – and what ratings are out there – there's something of a mixed picture of its accuracy. Also bear in mind that the iOS app doesn't offer malware scanning – it consists of a secure browser, backup facility, and password manager.
Still, Internet Security Plus is a well-rounded package, and a 70-day 'no questions asked' money-back guarantee shows Webroot's confidence in its suite.
---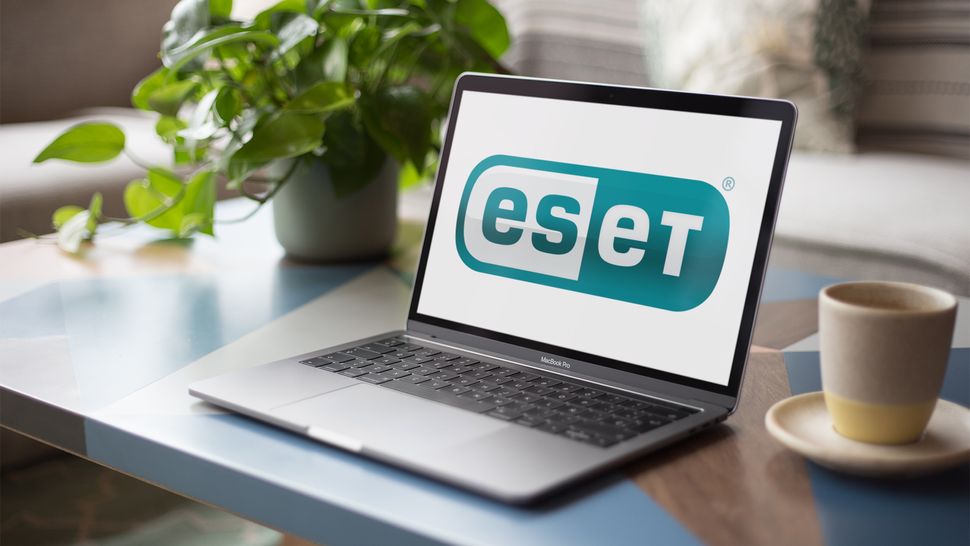 ESET Smart Security Premium packs in a lot of features. That includes parental controls, webcam protection, network monitoring, additional network protection, and an anti-theft feature for Windows devices (allowing for location tracking, and more) is an interesting bonus. Furthermore, Linux systems are covered here, as well as Windows and Mac computers.
However, while ESET delivers lots of features, their quality can be variable. For example, the system of parental controls is very barebones, but the password manager is well fleshed-out. ESET also offers plenty of configuration options, which will please experts, although computing novices may find it tricky to get to grips with in some respects.
ESET's antivirus protection seems solid, albeit with some mixed evaluations from independent testing labs. Smart Security Premium does provide some interesting extras, including the aforementioned password manager, and a secure file vault to protect any sensitive data on your PC, which some folks will doubtless find very useful additions.
That said, unless you really want this additional functionality, it's not the best value for money suite out there.
---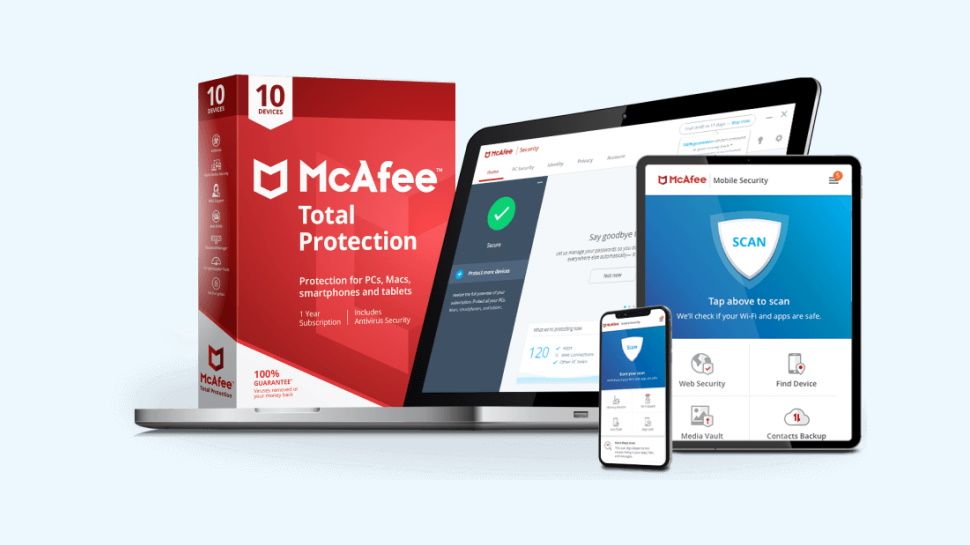 As the name suggests, McAfee's baseline product, Total Protection Individual, only covers one individual device. And if you're thinking of buying that, and you own more than just a Windows PC, then you're almost certainly better off purchasing McAfee Total Protection Multi-Device.
For not much more money – or indeed Multi-Device is sometimes even cheaper, with the deals McAfee offers periodically – you get a sound security suite which protects up to five Windows or Mac computers, and Android or iOS devices. US customers also benefit from a useful additional extra in the form of identity theft protection.
McAfee's interface is simple and streamlined, which keeps things easy for beginners, although it'll likely be too sparse for more experienced users. The UI also suffers from some annoying quirks, but nothing too frustrating.
Independent test lab reports suggest McAfee Total Protection offers solid enough defenses, if not class-leading. Indeed, some evaluations of McAfee's virus engine are more scathing than others.
Overall, McAfee's suite represents reasonable value and a decent choice in the Multi-Device package, with some nifty extras for boosting web browsing and app performance, plus an integrated (but very basic) free VPN.
---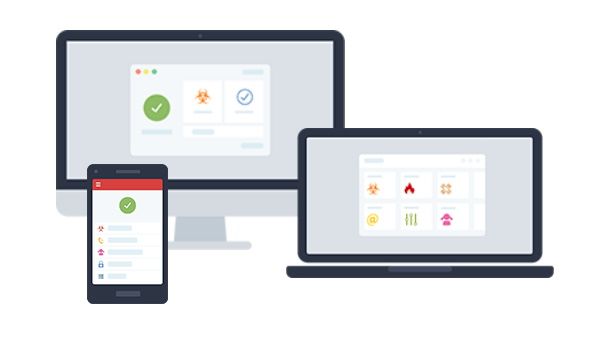 Another security suite worth considering is one from BullGuard, which offers multi-layered defenses backed by advanced machine learning to stop current and future malware threats.
Additionally there's a built-in firewall, vulnerability scanner, and a home network scanner for ensuring your Wi-Fi connection is safe and secure. BullGuard Premium Protection also gives gamers a treat with its Game Booster optimization feature, which is designed to improve performance while gaming (and it works well enough, by all accounts).
BullGuard provides a good quality engine, or at least it's rated highly by AV-Test, the one independent test lab which covers the security firm. Furthermore, BullGuard Premium Protection represents a solid value proposition for those looking to cover many devices. In fact, if you need to protect 10+ devices, it actually works out cheaper than BullGuard's Internet Security suite which has fewer features – an odd situation, but not one we'll argue with!
---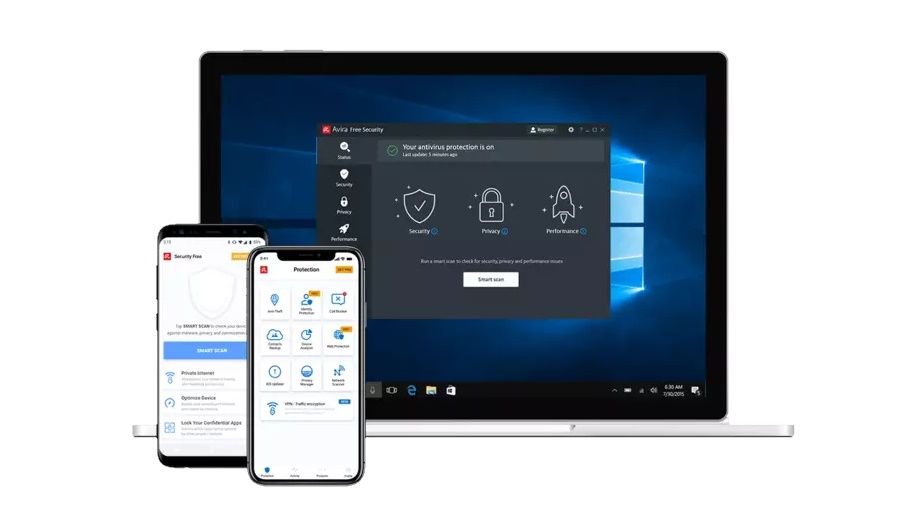 This is an interesting one in that Avira's top-level package is missing some of the core security features you might find in other internet security suites, but it more than makes up for this in other ways which might be tempting depending on your own personal needs and use case.
So, while a firewall and parental controls might be missing from Avira Prime – and any kind of backup facility for that matter – you do get some nifty stuff instead. That includes a decent VPN – with full unrestricted access – and some seriously high-quality PC maintenance tools.
If you want those speed-up tools, and/or have been considering getting a VPN as well as a new security suite, then Prime could be a perfect fit. In fact, in the latter case, Avira Prime works out as storming value for money, providing a solid engine to keep you safe, and that Avira VPN on top to keep you safer still online. Others, however, may miss the aforementioned core suite features like parental controls, of course.
---
Get an extra layer of protection with the best VPN
What's the difference between antivirus and Internet Security?
Whereas antivirus software provides a basic level of protection for your system, full internet security expands on capabilities such as scanning files and software, activity monitoring and vulnerability search with features tailored for Internet use.
Indeed, many internet security products are marketed as 'suites' because they contain several different programs that can be accessed by a single interface.
These might include a firewall, anti-spam controls, ad blockers, webcam protection, keylogger protection, parental controls and credit card safeguards. There might also be additional protection against web-specific types of malware such as spyware and adware.
However running so many different types of program might mean that internet security suites use more of your system resources than conventional AV.
Can I create my own free internet security suite?
There are many advantages to purchasing a premium internet security suite from a trusted vendor, but it is perfectly possible to create your own modular suite by picking the most suitable free products.
While this might mean you save money, it does mean you have to do much of the work yourself. You will have to identify the best components, whether its virus protection, firewall or backup software, and fix any problems yourself.
The more components you introduce will increase complexity and system resource use. You will also suffer from the pitfalls of using free services such as frequent adverts urging you to upgrade.
Using a premium internet security suite means the vendor integrates several services into a single package that can be managed from a single interface. What's more, they might cover several different types of device and offer different tiers of protection.
If you do want to build out your own suite, then you can pick the best of individual components in the following advice guides:
– rescue disk
– encryption software
– privacy
– firewall
– cloud antivirus
– endpoint protection
– online cyber security courses
What should I look for in an internet security suite?
All of the products on this list offer effective capabilities, so the difference is in additional capabilities. If there is a particular type of threat that concerns you, such as ransomware or phishing, check to see if there are specific protections included.
Banking safeguards, firewalls and parental controls are also areas you should consider – especially if there are multiple users on your computer. And of course, you should consider whether you need protection across multiple devices, such as smartphones.
The number of additional features and devices may impact cost though.
Finally, think about usability and the impact on system performance. Do you want a high level of customization or do you want an easy-to-use interface and do you want a program that is capable of fast scans or one that requires minimal system resources?
The best internet security suites 2021 Source link The best internet security suites 2021